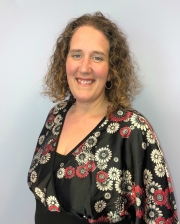 Nikki brings over 14 years of experience in recruiting to the Newburgh Group and has been a recruiter in several different industries over the years. Currently, Nikki works with and recruits in the Banking Industry. She works with bankers assisting them in finding the right fit for advancing their careers while keeping candidates informed on the everchanging banking landscape.
Nikki is passionate about truly listening to what her candidates desire for their career aspirations. This approach allows her to establish strong and trusting relationships with her candidates. She is always honest and straight forward, while always maintaining the utmost confidentiality with the information she gathers.
Nikki also has a strong background in Human Resources and prides herself on the many personal relationships she has established through the years. Each and every day she looks forward to assisting banking professionals realize their career goals.
Outside of the Newburgh Group Nikki has two active boys that keep her busy, and she enjoys spending time with her family.
Specialty:
U.S. based / Executive and Senior Level / Retail, Commercial, Mortgage / Community and Regional Banking Institutions / Focusing primarily on organizations between $500 million and $5 billion in assets.