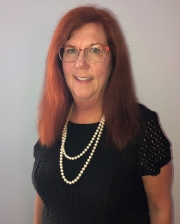 Becky Popenoe is a seasoned search consultant with more than 10 years in the industry. The experience of The Newburgh Group, an Executive Search Group with over 18 years of industry expertise, gives her an advantage over other recruiters.
Becky is a relationship recruiter in that she develops, maintains and manages relationships with both clients and candidates. She is highly ethical and respects confidentiality. Her desire to assist her clients and candidates in matching the best candidate for the opportunity is apparent in all that she does.
Ms. Popenoe has a Bachelor's in Psychology and has been recruiting for over 20 years, primarily focused in banking, accounting and finance.
Specialty:
U.S. based / Executive and Senior Level / Retail, Commercial, Mortgage / Community and Regional Banking Institutions / Focusing primarily on organizations between $500 million and $5 billion in assets.