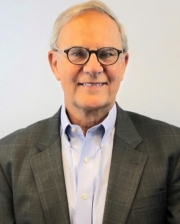 Career Summary
Broad-based experience and accomplishments with responsibilities for profitability, asset quality and growth in financial institutions ranging in size from less than $100 million to an $8 billion multi-bank holding company. Responsibilities included setting and monitoring goals and objectives for staff, maintaining high morale, and developing leadership for the company banks. Areas of specific knowledge and strengths include:
Merger and Acquisitions
Management and Leadership
Board of Director Relationships
Staff Motivation
Sales Management
Financial Planning and Analysis
Strategic Planning
Management Presentations
Team Building
Organizational Development
Recognition, Accomplishments and Awards
Kentucky Jaycees - Outstanding Young Man of Kentucky
Who's Who of Bank Executives in the United States
Honorary Secretary of State of Kentucky
Published article – "Customer Service and Retention," Community Banker Magazine, June, 1996
Experience
With over 40 years in the banking industry, Cooper has had roles from CEO at the age of 28 of a community bank to EVP of an $8 billion bank holding company. He currently is the owner of his own bank consulting firm and is an active partner with The Newburgh Group.
Education
Education includes a bachelor's degree from the University of Evansville, Advanced banking degree from LSU School of Banking of the South, a former Adjunct Professor at the University of Evansville and a former instructor at the Kentucky Banker's Kentucky School of Banking.